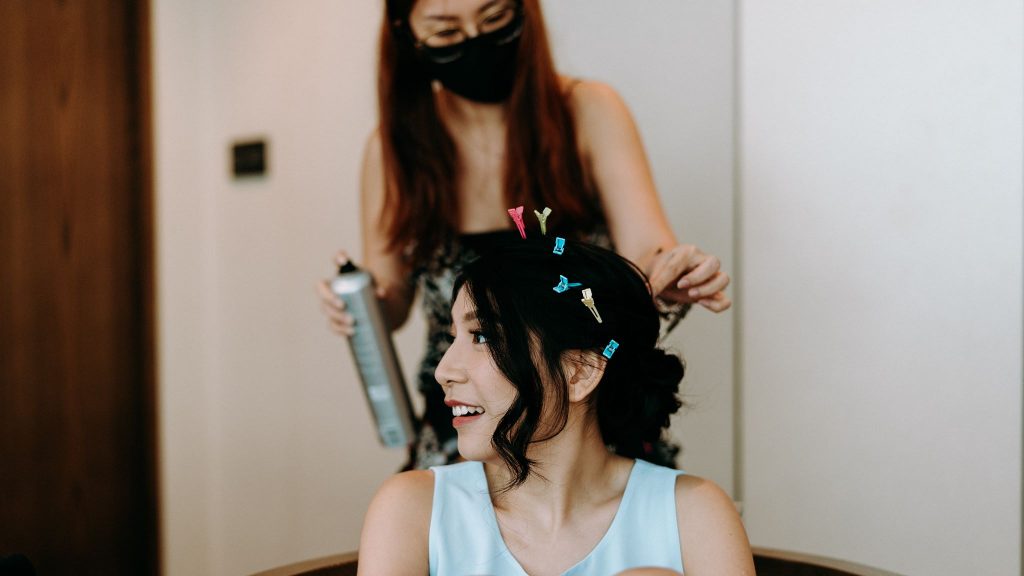 A graduate from Cosmoprof, Valerie has been constantly upgrading herself by learning from renowned Hair and Makeup Artists from different countries including Korea, Taiwan, Hong Kong and Australia. Putting together the skill and techniques learnt, she has created her own Signature styles of Natural Makeup and Hairdos that sets her apart from others in the industry.
Apart from winning an award in 2013, TangYong's works has also been featured in The Wedding Scoop, BrideStory, Bridal Musings, The Wedding Notebook, Singapore Brides as well as the cover of Ideal Weddings (Singapore) Magazine.
Also featured in:
Daily Vanity Spa and Hair Awards 2021 – Best Makeover Services In Singapore (Influencer's Choice) – Daily Vanity
10 Noteworthy Wedding Makeup Artists You Must Know in Singapore (2021 Edition) – The Wedding Vow SG
Top Makeup Artists In Singapore (2021) – Media One Marketing
Best Bridal Makeup Artists in Singapore (2020) – Fun Empire
The 10 Finest Bridal Makeup Artists in Singapore (2020) – Singapore's Finest
Ideal Weddings Magazine – Editor's Pick (Au Naturale Makeup)
30 Wedding Hair and Makeup Artists in Singapore you need to know – Singapore Brides
20 Bridal Makeup Artist in Singapore that are Highly Raved – BridetoMum
Top 10 Wedding Makeup and Hair Stylists in Singapore – The Wedding Vow SG
Singapore's Top 10 Bridal Makeup Artists – TallyPress
Blissful Brides Editor's Choice Award 2016 – Preferred Hair & Makeup Artist Winner
Please do take some time to read through our Terms and Conditions with regards to engaging our services!